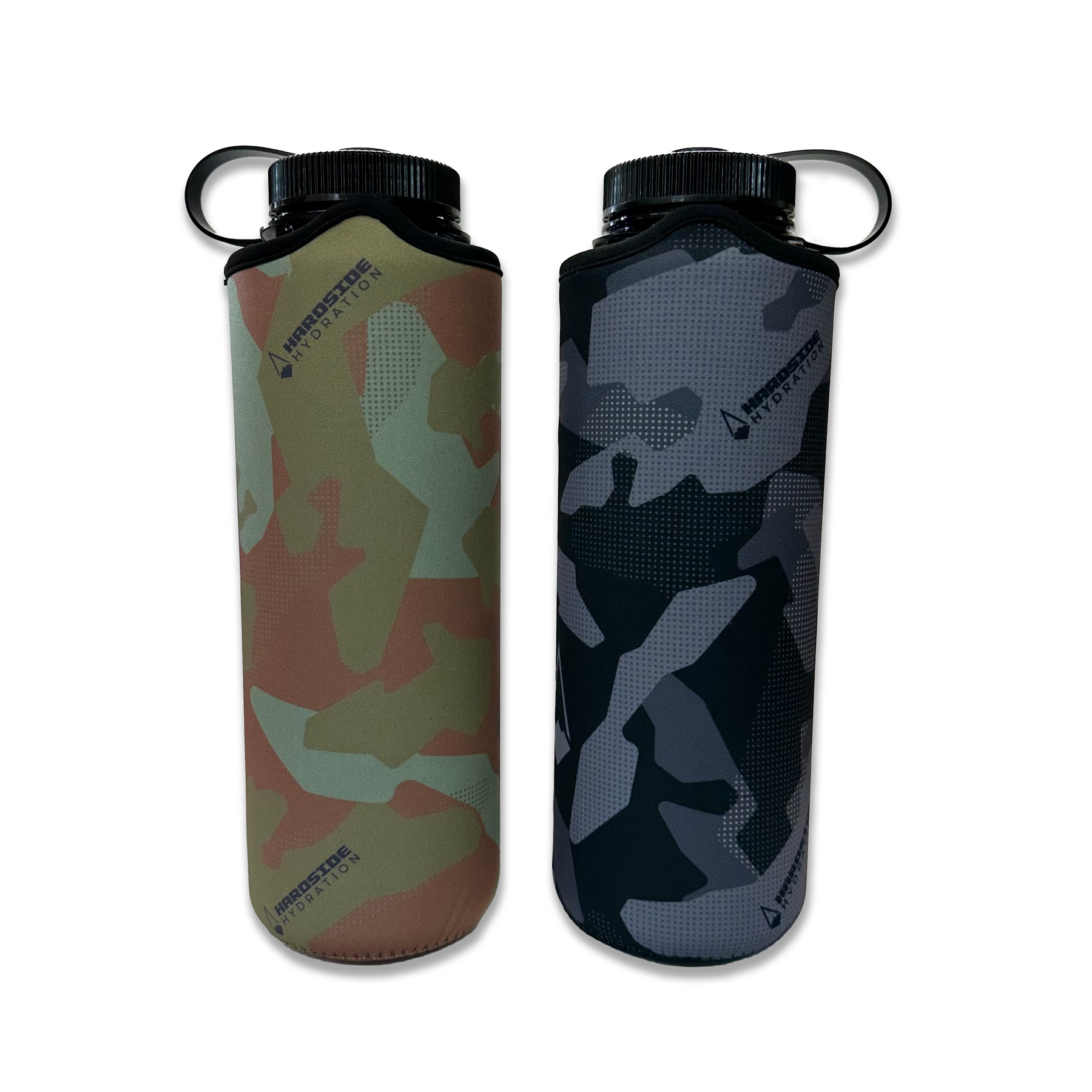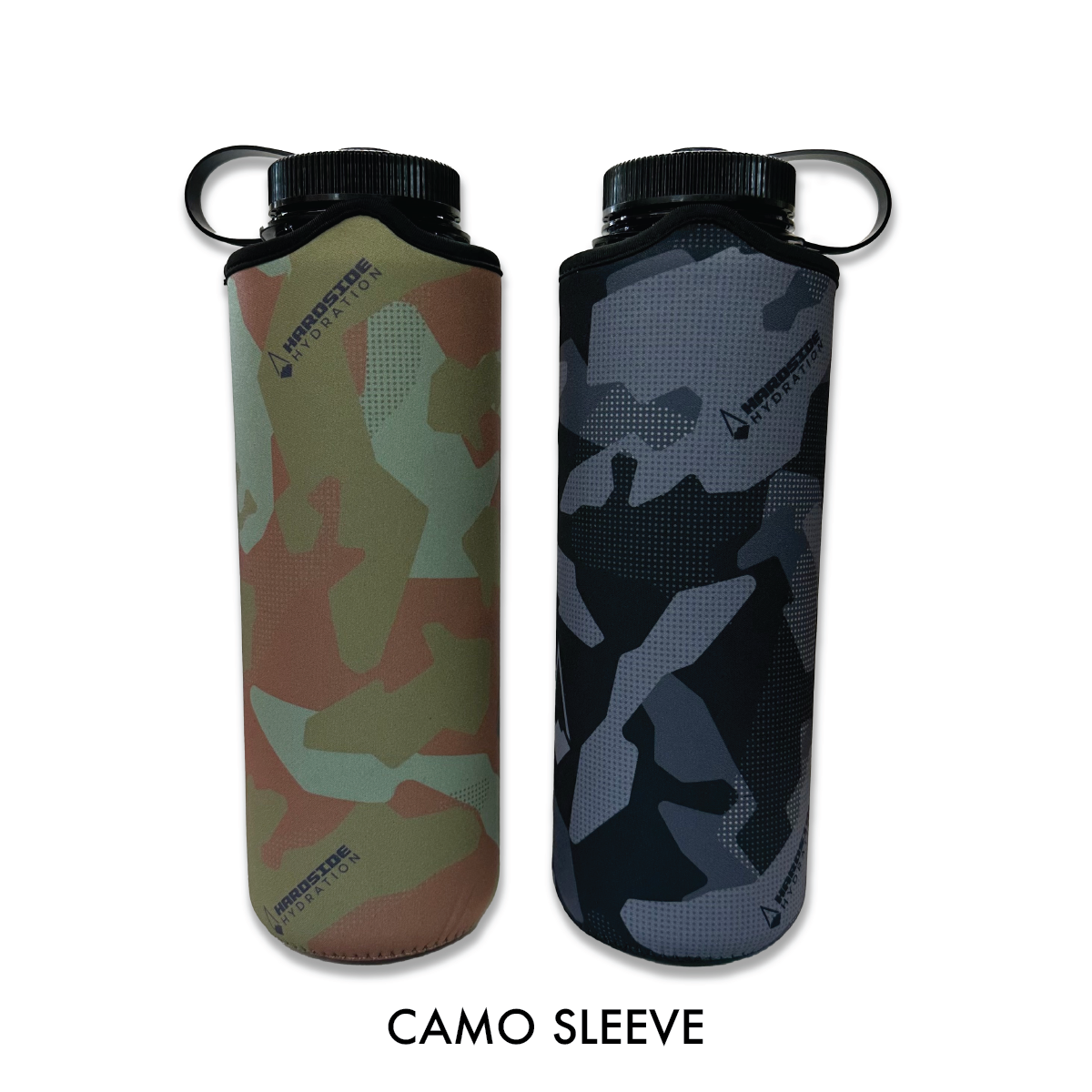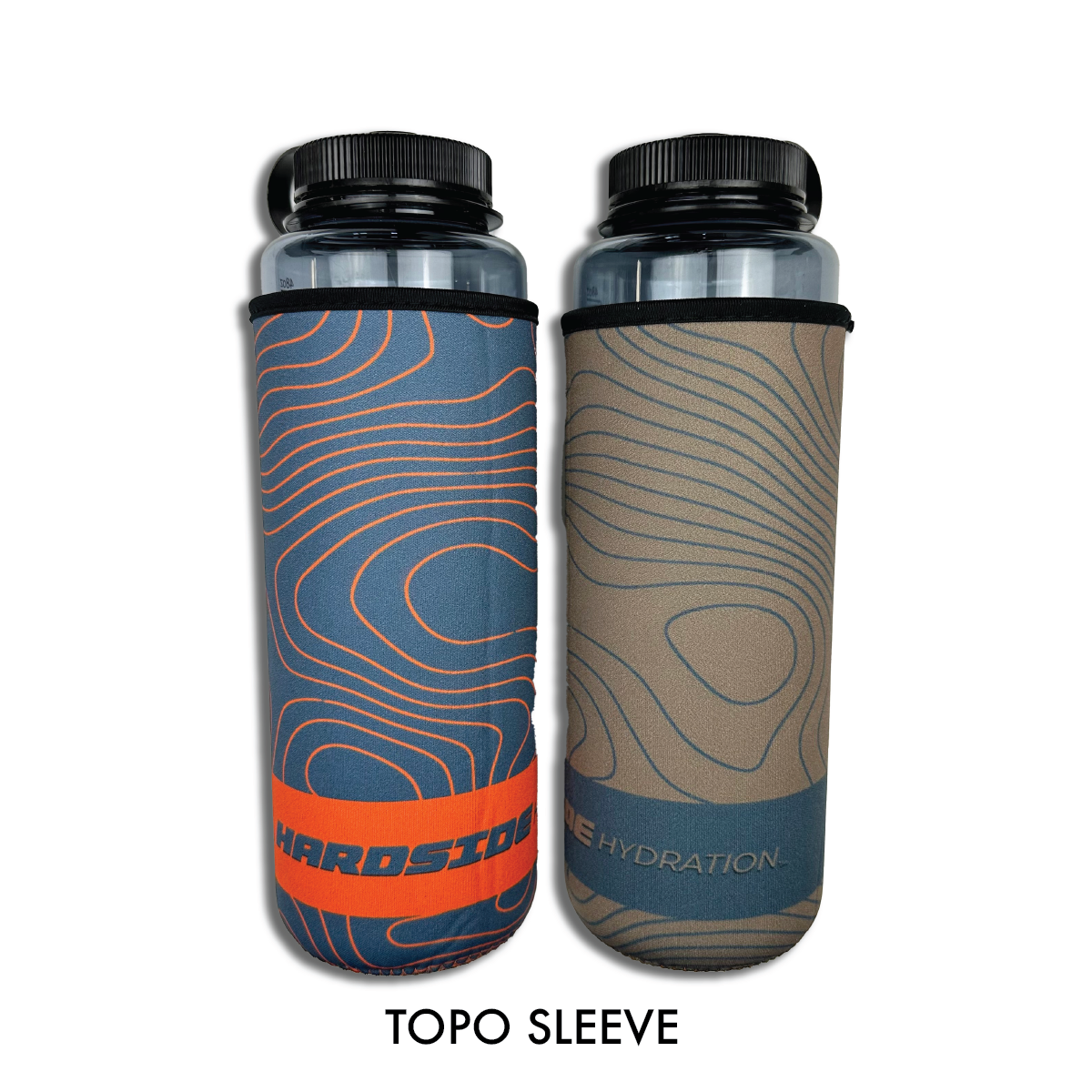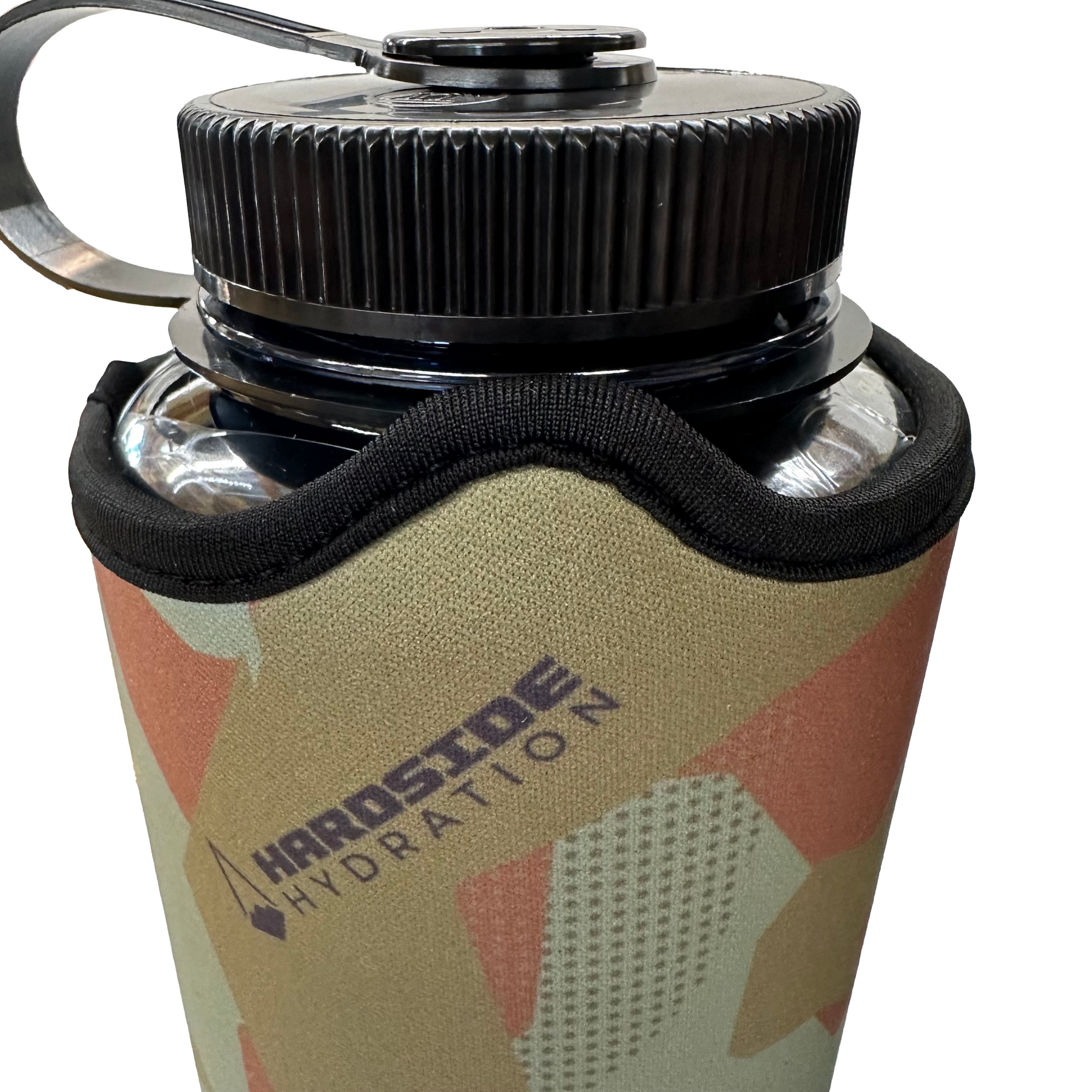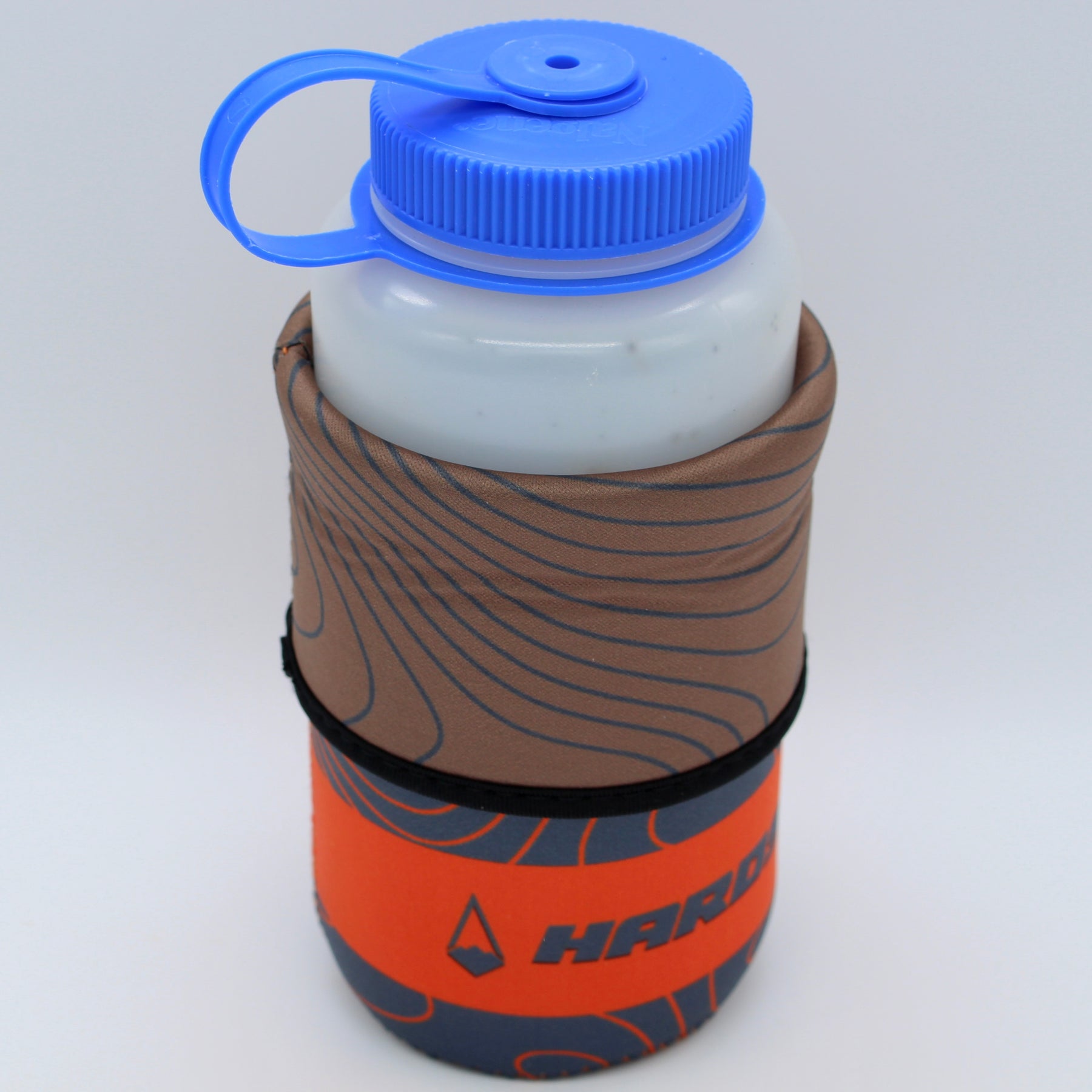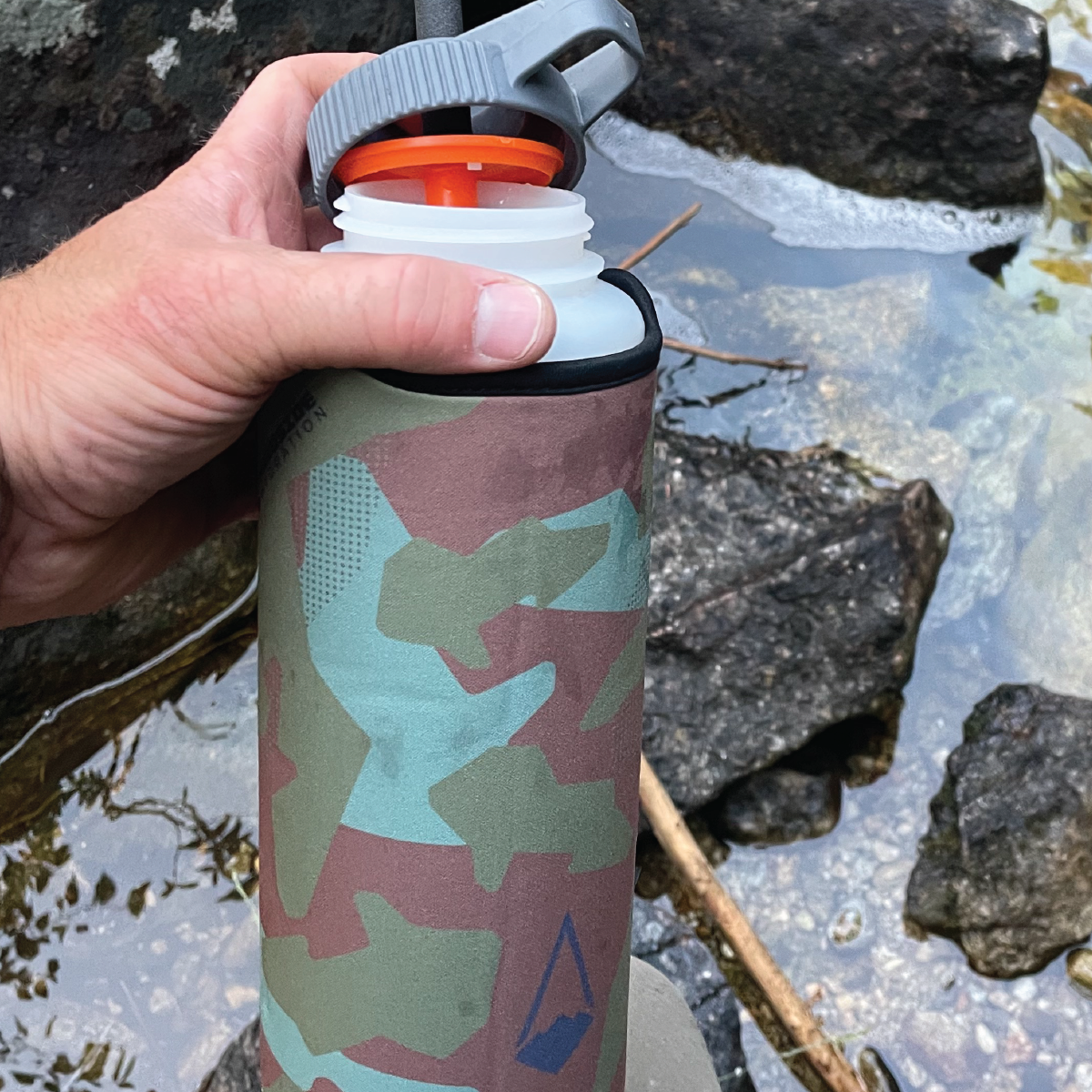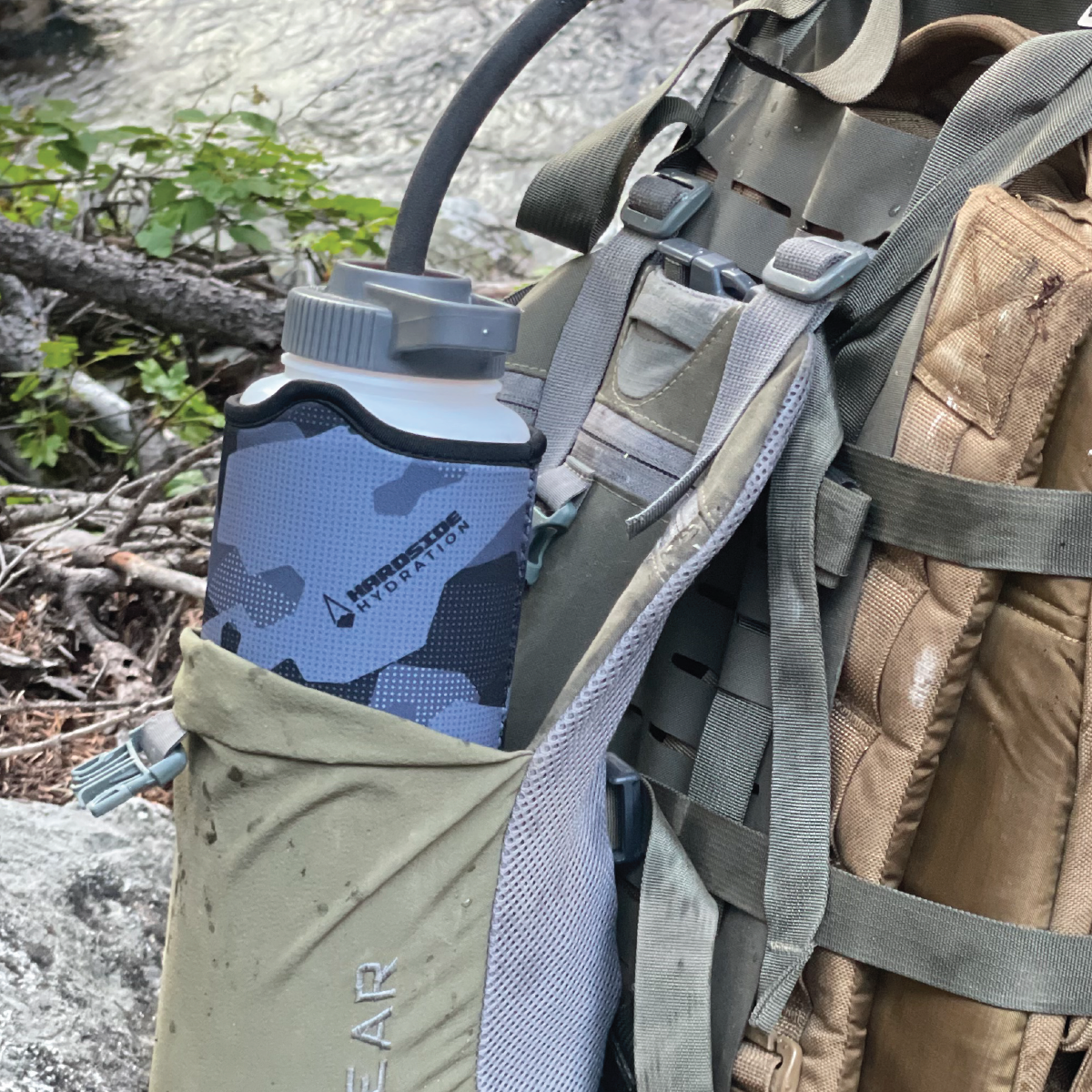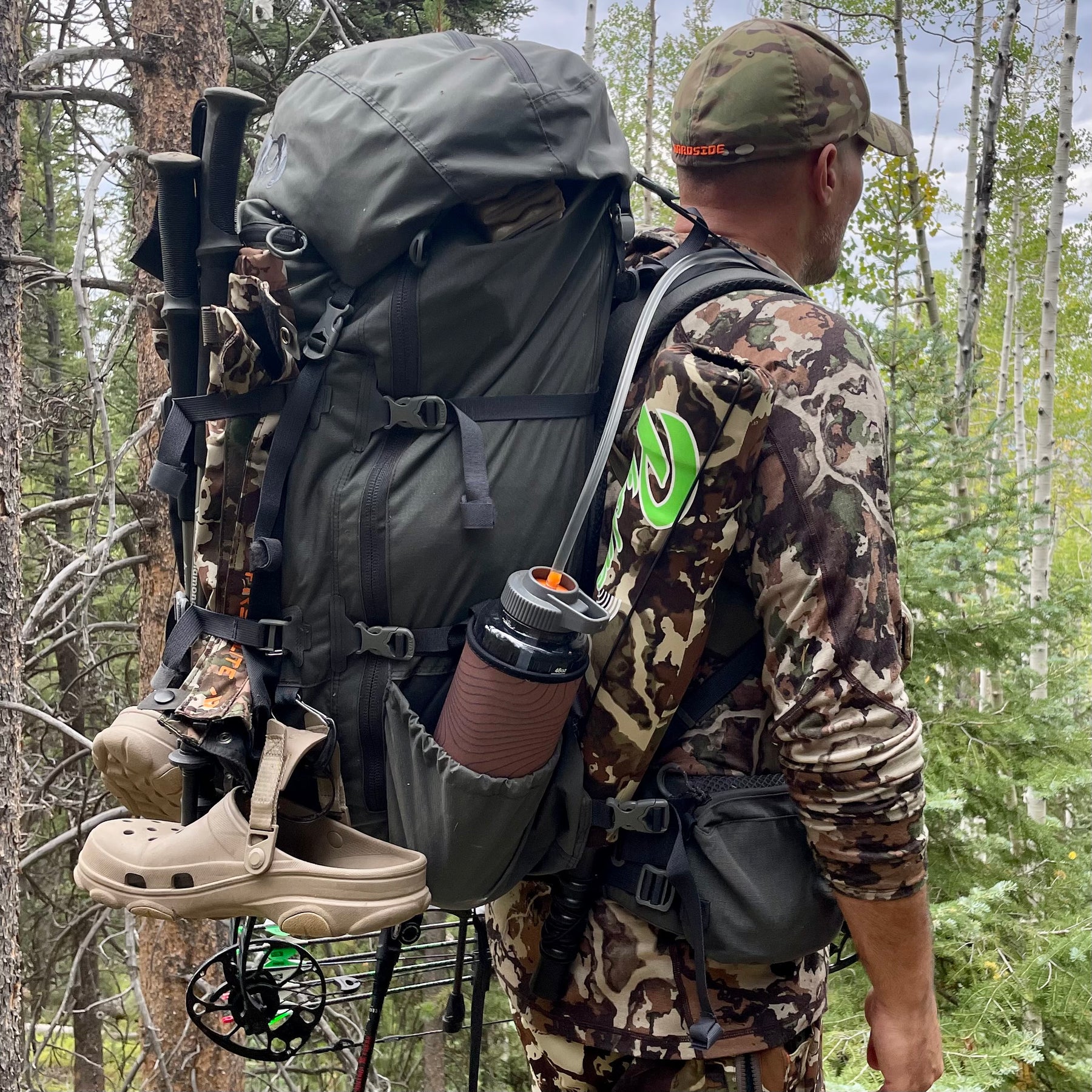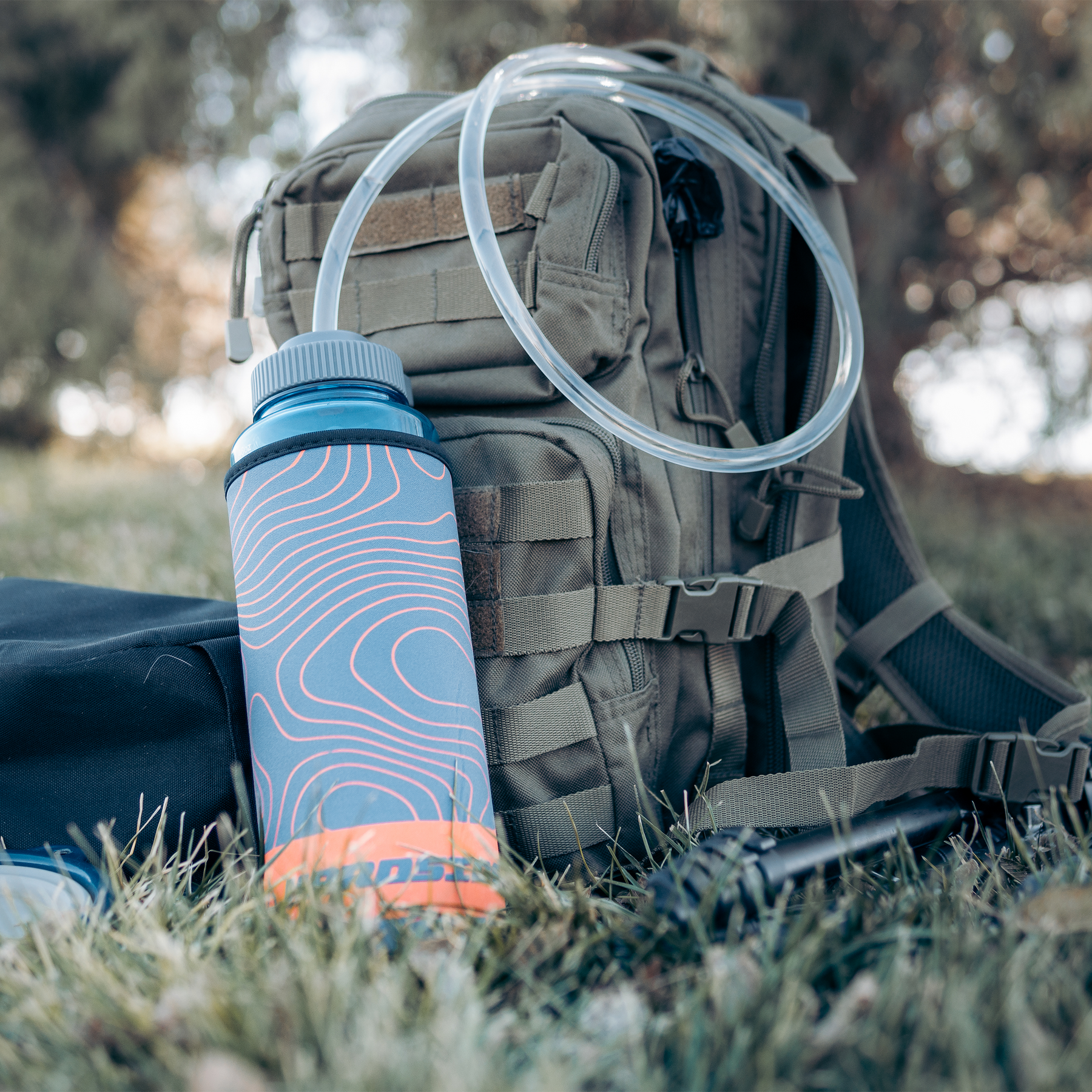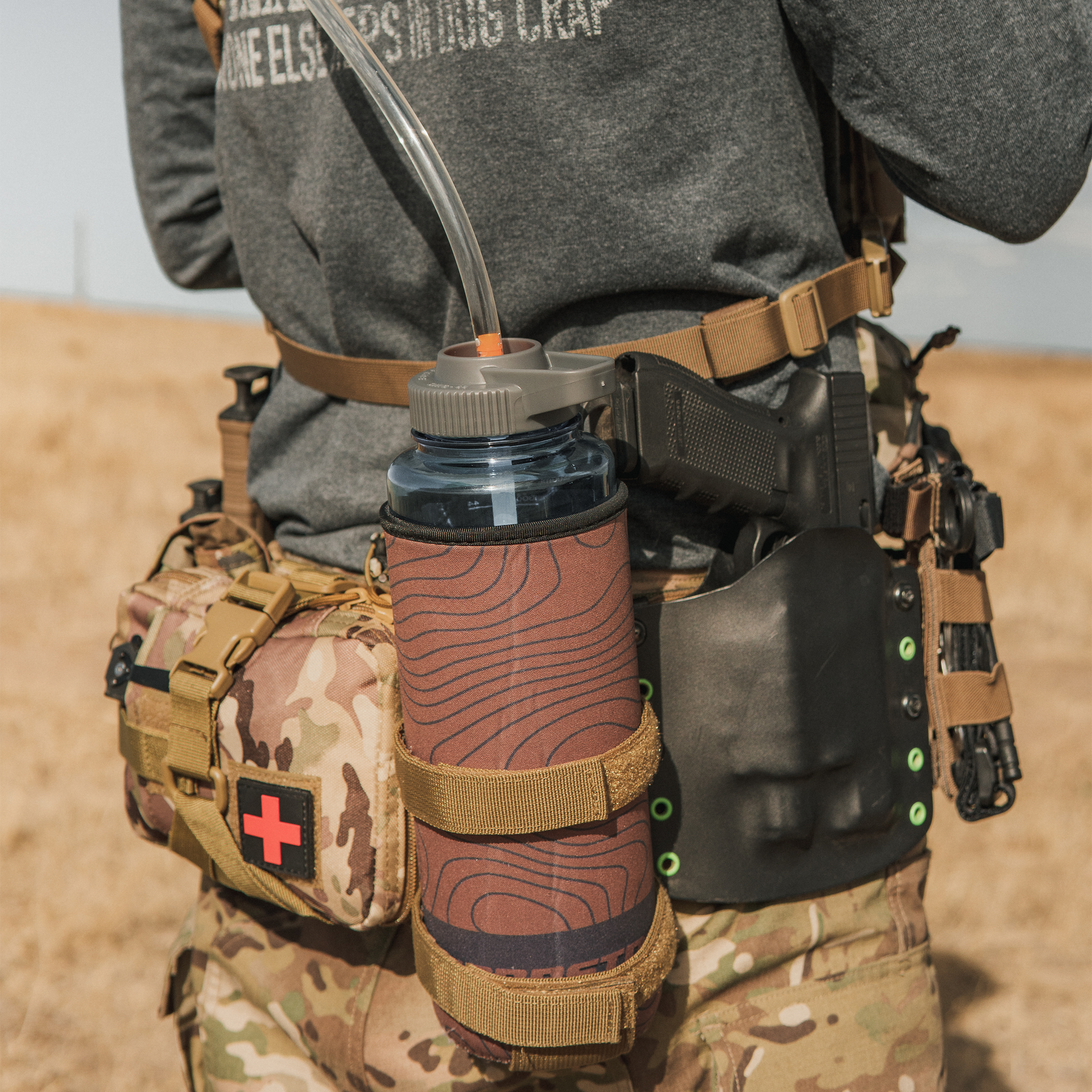 This sleeve can help keep your drink cool on a sweltering day hike or insulated on a chilly winter adventure. It's a nice snug fit for the Nalgene Tritan and HDPE bottles. It will also work with any 3.5" diameter bottle. Fits perfect with the 48oz. bottle, or you can drop its top for the 32oz. bottle. The best part, both sleeves are reversible!
The Camo sleeve is a little taller than the Topo sleeve and includes "ears" that make it easier to pull on the bottle. It also includes a small hole at the bottom to allow for activation of hand warmer packets.
Weight: 2.0 oz.
Material: Neoprene
This shouldn't be complicated.
We design and build our products to be rugged and dependable. They should last a lifetime when used as intended. If a defect in design or manufacturing causes a problem, we'll make it right. Contact us.
This guarantee covers all products designed and built by Hardside Hydration LLC.